·荣获ISO/TS16949:2009质量体系认证
·产销是企业的心脏 品质是企业之命脉
·Awarded the certificate of ISO/TS16949:2009
·Production and marketing being the heart of our company

联系人
总经理:曾耀辉
副总经理:洪淑真
电话(TEL):
021-59213555
传真(FAX):
021-59215317
邮编(Zip):201711
E-mail:fzmetal@fzmetal.com
地址(ADD):
上海青浦区白鹤镇赵屯社区兴利路150号
No. 150 XingLi Road, Baihe, Qingpu County, Shanghai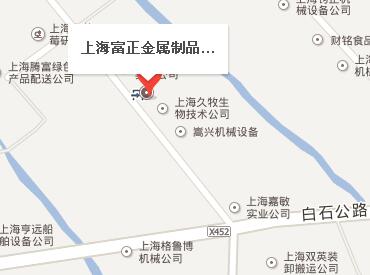 您现在的位置是Your position is: >> FUZHENG Metal >> 经营理念
诚实:锲而不舍的工作精神、真诚的工作态度、精良得产品品质以及谦逊的谈吐,诚恳的礼节和整洁的仪表,是我们处事的信条和标志。
正实:最佳的服务、良好得风评、负责的立业精神、满足顾客或对方的需求利益设想、不断地研究发展、提供优良的产品,是我们工作的信念做法。
勤实:正派的经营,秉持追求进步与创新,为增进人类福址之企业精神,同心协力、诚恳相处;发挥企业精神:共识、共鸣、共行、共享,是我们从业的原则与方针。
务实:顾客是事业经营的伙伴,唯有不断成长与进步,顾客才有不断成长与进步。贡献与服务,诚信踏实、相辅相成、相互关爱,是我们经营的指标与愿望。


Honesty: Perseverant moral, sincere attitude, superior quality, humble conversation, cordial courtesy and neat appearance are our motto and sign to deal with matters.
Integrity: Best service, good reputation, responsible operation spirit and meeting customers or the others' requirements and interests, continuous research and development to offer good products is our belief and way to work.
Diligence: By decent operation and pursuing progress and creation, our company deems upgrading human's happiness and benefit and our spirit in joint efforts and cordial cooperation. And to carry out our enterprise's spirit of common understanding, consonance, joint advancement and benefit share is our principle and guidance to do business.
Practicality: Customers are our business partners so only by continuous growth and progress, can customers get continuous growth and progress. Contribution and service, belief in practicality with mutual supplement and concern is our operation guideline and wish.